Netflix Movies – My Instant Queue
Warning: Invalid argument supplied for foreach() in /home/vanberge/public_html/ericvb/wp-content/plugins/runPHP/runPHP.php(410) : eval()'d code on line 2
Netflix Movies – My DVD Queue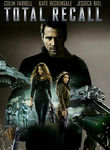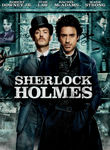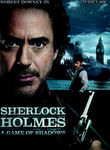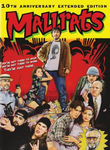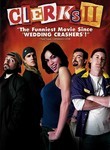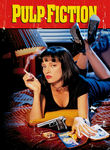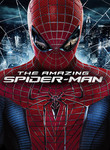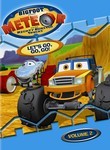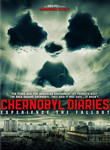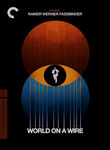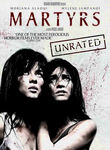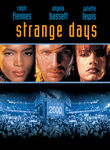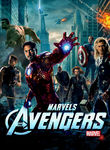 Netflix Movies – My Movie Reviews
Skyline



The ONLY reason this movie doesnt get a 1 star rating is because the special effects are actually very well done.
Aside from that… it is horrid.
The dialogue seems forced. The cookie-cutter cliche characters are boring. The story actually gripped me pretty well in the initial 10 minutes; but by the end I couldnt believe how cheesy and predictable it became.
War of the Worlds meets The Hills – everyone loses.
Example Short 23.976



Clearly this video being put on watch instantly is a total fail.
GG
Not sure what they were after here but seems like some goofy test video that accidentally leaked into the public's accessibility.
I pretty much laughed out loud while watching this ridiculous video. Again, good game.
Léon: The Professional



It seems like the entire world loves this movie.
On IMDB.org, it's listed at a solid 8.2 rating which puts it at #35 on the TOP 250 MOVIES list.
Critics love it, fans love it, it has a cult following, and even everybody on "this web-based movie rental service" seems to 4 or 5 star it.
PERSONALLY I simply cannot understand this. I have watched this movie 4 times now – but it's been a good 4 or 5 years since my last viewing. I thought that maybe my more mature adult self might take something more away from the movie.
NOPE.
I cannot stand this film! The premise actually sounds intruiging and the movie has what I would call "Potential" – but for me it falls completely flat and borderline perverse.
The relationship between Leon and Matilda, if portrayed as more of a father/daughter type, would have been fine. As it was, MAYBE you could say it was Father-like for Leon; but the 12 year old Natalie portman's Matilda character feels a lust and desire for a physical relationship with Leon.
Finally the acting wasn't very good. Child actor Portman is less than believable, and really the only thing that saved a 1 star rating from me was Gary Oldman as the villain.
I do not like this movie.
Dead Man's Shoes



This movie is not good. I did not like any aspect of it whatsoever.
It's a shame really, because the description and premise could have been done very well and been a very different and better film. It has a sort of "hey look I just bought a camcorder and now I'm going to make a movie" feel. Seems like some freshmen college kid's first film project.
Against the Dark



This movie was really a complete let down.
When I saw Steven Seagal was in a movie slaying blood sucking vampires; I figured it would have 5 stars written all over it.
But really the movie is a total trainwreck. I almost gave it 1 star.
The story is not fluid to any degree. There are shots and dialogue that just made me shake my head at how poorly written and composed they were.
Steven Seagal has like 5 lines total. 4 of them regarded clearing the area; and one was simply his characters name (which, for some reason, is "Tao" even though he has no asian/oriental qualities)
But the biggest downer aside from the acting, writing, and directing is how poorly Seagal has aged. There are scenes when he "runs" and it just looks comical. He does very little martial arts – and what he does do is thrown together with fast cutaways and "from the waist up" camera shots. He looked really bad in this film. I found myself saying "that vampire could take this old codger".
Awful film.
The Dark Knight



This is undoubtedly the best movie to be made in a very long time.
In my personal opinion; Nolan's Batman series has rivaled the Matrix trilogy even without (for the time being) its third installment.
The Dark Knight jumps into action from the very first shot and grips viewers from the opening minute.
Epic heist scenes carry a deep feeling of quiet diligence and set the movie a 'dark' atmosphere – even with most of the scenes taking place in daylight.
Watching The Dark Knight, I could feel nothing but complete immersion into the story.
Very well done film that deserves to clean up the 2008 Academy Awards on multiple levels from the cinematography to the acting and direction.
All this, AND Katie Holmes wasn't in it – What more could you ask for!?
No Country for Old Men



This movie maintains a sort of subtlety throughout a completely unsubtle storyline.
Excellent casting, particularly Josh Brolin. He portrays a quick wit as a man who can make decisions quickly and correctly; but is thrust into a story where decisions have all been made for him.
This is an action story inside a character drama, and it is done remarkably well.
Cannibal Holocaust



You know when a movie has an "Animal Cruelty Free" version in the setup menu of the DVD, you're in for something wretched.
This is simply a travesty of a film.
No living human being should ever watch it. I feel dirty and vile for viewing this film, and I honestly wish I had never heard of it.
Pointless shock/gore fest that is very disgusting to watch and overall just reprehensible. I have honestly never 'turned away' from a movie until this one.
Do yourself a favor, keep browsing past this one.
I Spit on Your Grave



This year I got sick with pneumonia for a solid month. I had an inhaler, I had medicine, I coughed, I had a fever, I felt completely awful.
Still, that was a better experience then watching this movie.
The Wire: Season 5



Simply one of the best shows on television. Strong characters, compelling story lines, and a harsh realism that grips the viewer and pulls in various directions.
A great cast, a great story, and a well designed show across the board; The Wire delivers gold to the 18-35 male viewership.
Netflix Movies – My Recommendations
Modern Family



Jay Pritchett heads a diverse family, including his younger Colombian wife and her son, as they deal with the challenges of contemporary life in Los Angeles. While Jay's grown daughter raises three kids, Jay's gay son has adopted a Vietnamese baby.
Metallica: With the San Francisco Symphony: S&M



Legendary thrash-metal pioneers Metallica team with high-voltage composer-arranger Michael Kamen and the San Francisco Symphony Orchestra for this special 1998 concert that you have to see to believe. With the backing of a full orchestra, classic Metallica numbers such as "Master of Puppets," "For Whom the Bell Tolls" and "One" have a compelling new sound that combines orchestral elegance and hard rock energy.
Alice in Chains: Unplugged



With the amplifiers backstage and an intimate audience in attendance, alternative rock group Alice in Chains — a staple of the Seattle grunge scene — plays together publicly for the first time in almost three years. Among the hits performed in the band's 13-song acoustic set are "Got Me Wrong," "Rooster," "Would?" "Down in a Hole," "Angry Chair," "Sludge Factory," "Brother," "No Excuses" and the wistful "Nutshell."
It's Always Sunny in Philadelphia



Narcissistic friends Charlie, Mac, Dennis, and Dennis's sister, Dee, run Paddy's Pub, a downtown Philadelphia Irish bar, where everyone's judgmental (and juvenile) behavior usually brings situations from uncomfortable to hysterically horrible.
Pearl Jam Twenty



Veteran rock band Pearl Jam celebrates its 20th anniversary with a documentary bio that recounts the group's turbulent history and internal struggles. Never-before-seen material culled from 1,200 hours of film captures the band from all perspectives.